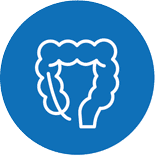 Information about surgery, personalised treatment options and side effects.
You, your caregivers and your doctor may decide that undergoing another new treatment is not the best choice. This may happen if your disease has reached an advanced stage. Another new active cancer treatment may have unpleasant or serious side effects and  the chance for success is small.

Making the decision to stop active cancer treatment can be very painful emotionally; it is a tough decision that requires some careful thought.

Choosing to stop active treatment for your cancer does not mean that you are giving up. Rather, it is an active choice to live your last days in the way you wish to live them.

This decision does not mean you will need to stop all treatments. In fact, switching the focus of treatment towards managing symptoms places a higher priority on making you as comfortable as possible.

Are there words that you find difficult to understand? Click here to see the dictionary of words we have chosen throughout the site explained.

What Happens After Treatment?

The day cancer treatment ends… a new chapter begins.

Care for people with cancer does not end when active treatment does. After cancer treatment ends, you will continue to see your health care team and be looked after.

Follow-up begins with being informed. You can find information about your disease and its treatment in a Treatment Summary. This is a document that your hospital team should produce at the end of your treatment. It describes the treatment you have had and explains what to expect now treatment has finished. Knowing what happens next can help you adjust to your new life. This summary will include information about possible side effects or late effects of your treatment. Late effects are side effects that do not go away after a few months or side effects that develop months or years after treatment. Your Treatment Summary should be discussed with you and you should receive a copy.

A copy will also be sent to your General Practitioner.

You and your health care team will work together to develop a personalised follow-up care plan. This plan will serve as a guide for monitoring your health for the months and years that follow. Your care plan may include regular physical examinations and medical tests. This plan is usually based on medical guidelines for a specific diagnosis.

Your doctor will also consider your individual needs and preferences.

Participating in follow-up care helps many survivors feel in control as they transition back into their everyday lives.

During follow-up care for cancer you will be seeing a health care provider for regular medical checkups. These checkups may include blood testing as well as other tests and procedures that look for any changes in your health or any problems that may occur due to your cancer treatment.

The visits are also a time to check for physical and emotional problems that may develop months or years after treatment ends. It is not unusual for you to experience treatment-related symptoms after the treatment has been completed.

Here are some examples:

Experiencing treatment-related symptoms: fatigue, skin problems, incontinence, and effects on sexuality and sex life
You may experience anxiety, sleeping difficulty or depression and may need psychological support
During and after treatment nutrition may become problematic due to reduced appetite, nausea and general malaise
Difficulties in concentrating and memory loss are not uncommon side effects of systemic chemotherapy

You can find information about these topics in the chapter on "SURVIVORSHIP"

Goals of Follow-Up Care and Long-Term Implications

Checking for a recurrence

One goal of follow-up care is checking for a recurrence. Recurrent cancer is cancer that has come back after treatment. Cancer recurs because small areas of cancer cells may remain undetected in the body. These cells may increase in number until they show up on test results or cause signs or symptoms.

The chance that a cancer will recur depends on the stage you were originally diagnosed with. This will  also affect the most likely timing and location of a recurrence.

Unfortunately, it is impossible for doctors to predict who will experience a recurrence. However a physician familiar with your medical history can give you more personalized information about your risk of recurrence. He or she can also suggest ways to minimize this risk.

The follow-up protocol will include regularly timed office visits and investigations. The intensity depends on the staging of the cancer that was treated, and on the type of treatment given.

The fear of recurrence is very real and entirely normal.

In general follow-up visits may include a combination of the following investigations:

You will be asked questions on your general physical health and colorectal cancer-related symptoms (pain, stool pattern, …)
Physical examination
Laboratory test for carcinoembryonic antigen (CEA) level
Colonoscopy
Radiological investigations to detect progression or recurrence of the primary tumour, or the appearance of metastasis (ultrasound liver, X-ray lungs, CT scan abdomen (and chest), PET CT scan)

It is accepted that after treatment for colorectal cancer all patients should be followed up intensively. Should you present specific symptoms that raise concern for recurring disease appropriate additional laboratory or radiological investigations will be performed. However there is not one generally accepted follow-up protocol.

Talk to your physician to discuss your follow-up care plan.

Managing Long-Term and Late Side Effects

Although most long-term survivors of colorectal cancer report a very good quality of life following their treatment several problems can still occur. It is very important to be informed.

Late Side Effects After Surgery

Surgery (hemicolectomy) can lead to loose stools (even diarrhoea) but this usually improves over time; surgery can also lead to adhesions (formation of scar tissue between bowel loops and the inner lining of the abdominal wall or with other organs within the abdominal cavity). This can cause abdominal discomfort, bloating or pain.

Some patients can have bowel dysfunction: diarrhoea, constipation, bowel obstruction, pain.

It is important to ask for dietary counselling and  if needed, use of over-the-counter medications (e.g., fibre laxative, stool softeners, antidiarrheal).

Do not hesitate to talk to your surgeon to discuss the late side effects.

After Chemotherapy and/or Targeted Therapy

Not all chemotherapy  or targeted medicines have the same late effects. A lot depends on the kind of medicines that you were treated with. The dosage and whether chemo or targeted therapy was combined with another type of treatment are also important.

Before starting treatment, ask your health care provider about the possible after-effects of all the medications you will receive.

Late effects of chemotherapy include:

Fatigue
Difficulty with focused thinking (sometimes called chemo brain)
Dietary problems (taste changes)
Heart problems
Kidney and urinary problems (incontinence)
Effects on sexuality and sex life
Skin problems (discolouration, nail changes,…)
Nerve problems such as numbness, painful sensations and tingling
Bone and joint problems
Muscle weakness

Other side effects called long-term side effects may develop months or even years after cancer treatment ends. Long-term and late effects can include physical and emotional changes, even the development of second cancers.

Your doctor can inform you about your risk of developing long-term side effects.

Do not forget to ask your hospital team to give you contact details of who to get in touch with if you have any concerns about your health or possible side effects of treatment.